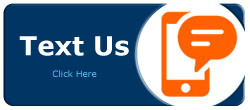 Beautiful wood floors never go out of style. That's why the wood flooring contractors at Topshine Floors LLC make quality workmanship priority number one. When you're looking for wood floor installers or wood floor repair professionals who take pride in a job well done, be sure to contact our family-owned company. Serving the North Augusta area since 1996, we're your solid source for hardwood floor installation, laminate wood flooring installation, hardwood floor refinishing, and more. Count on our local floor contractors to come through with the glowing results you deserve. To schedule your residential or commercial services and get a free cost estimate, pick up the phone now and call our wood flooring specialists!
Licensed Wood Floor Contractor
Hardwood & Wood Laminate Floors
Wood Floor Repair & Refinishing
Over 23 Years of Experience

Free Estimates

& 24-Hour Service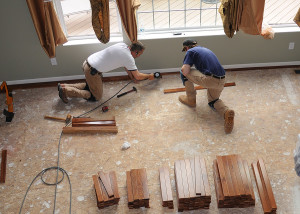 When you're looking for a service provider to install a hardwood floor, install laminate floors, or repair or refinish hardwood floors, Topshine Floors LLC is ready to meet your needs. We're a fully licensed hardwood flooring contractor, and our offerings include everything from engineered wood flooring installation to wood floor scratch repair to gym floor refinishing. No matter how large or small your job may be, our residential and commercial flooring contractors are up to the task. We bring you more than 23 years of experience in precision wood floors installation, repair, and refinishing.
Catering to local property owners, we're pleased to be your wood flooring contractor in Augusta, Charleston, Greenville, Aiken, Columbia, and the entire surrounding area. Wherever you are in the region, you can feel confident choosing Topshine Floors LLC to be your wood floor installers, hardwood repair pros, or floor refinishers. We're available 24 hours a day, 7 days a week, 365 days a year, to handle your installation and repair needs for traditional hardwood floors, wood engineered flooring, wood laminate floors, and even hardwood staircases and baseboards. As specialists in all types of hardwoods, we can help with maple hardwood floor installation, oak floor refinishing, and much more.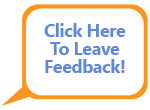 The beauty of your wood flooring is sure to shine through when you hire Topshine Floors LLC as your laminate or hardwood flooring contractors. We combine decades of training with high-grade products and tools to ensure a favorable finish for your flooring project. We're delighted to stand apart as one of the most accommodating flooring companies in the North Augusta metro, thanks to our 24/7 appointments, free cost estimates, and available emergency services. With our flooring contractors on your side, it's easy to get your projects done from commercial wood floors installation to residential wood floor repairs. 
When you're on the lookout for a wood floor contractor, why not work with the local company that focuses on quality craftsmanship and terrific customer service? From initial consultation to final cleanup and old floor removal, you can depend on Topshine Floors LLC to set a shining example of what a hardwood flooring contractor should be. You're going to love our attention to detail and our swift turnaround times, not to mention our reasonable prices. Call us to get going on your project today. A free, upfront estimate is a great place to start!